Bukit Batok Polyclinic Reviews and Location
General Enquiries & Appointments Of Bukit Batok Polyclinic
Location :
Telephone : (+65) 6355 3000
Address : 50 Bukit Batok West Avenue 3
Opening Hours : 8:00am to 1:00pm
Appointment :
Online Appointment System
Healthhub
Nearest MRT Station: NS2 Bukit Batok
By Bus: 506, 173, 66, 157, 174, 176, 178, 945, 947, 188, 941,
Services Offered :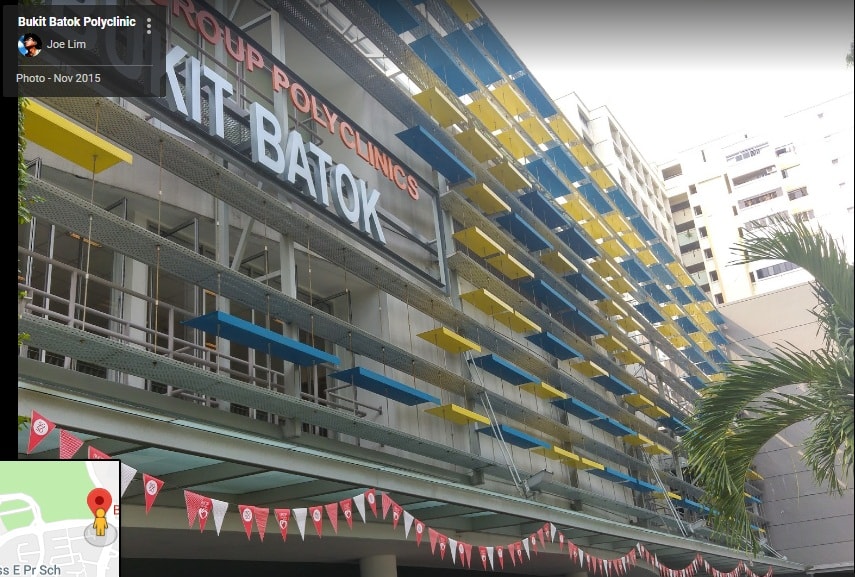 Medical Services* : Yes
Diagnostics Services : Yes
Dietetic Services : Yes
Dental Services** : No
Financial Counselling Services : Yes
Pharmacy Services : Yes
Medical Social Services : Yes
Physiotherapy Services : Yes
Psychology Services : Yes
Podiatry Services : Yes
Breast Cancer Screening : Yes
Colorectal Cancer Screening : Yes
Cervical Cancer Screening : Yes
Coronary Risk Screening : Yes
Bukit Batok Polyclinic Reviews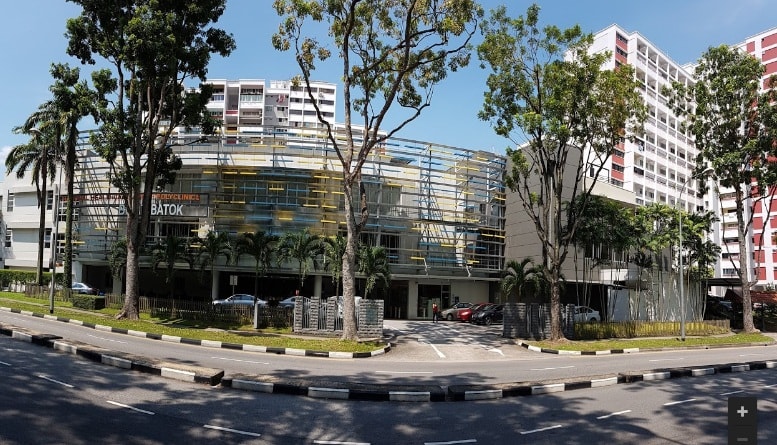 Review By Goh Alvin
I use the telephone Booking system this afternoon clinics in 03/08, only waited about 20 minutes for treatment, and very commendable.
Because before sprained his waist, to undergo a medical examination and gave me two days mc day (work has been arranged, and had continued to work until 6 Dian was finally able to go home and rest) and two weeks of light duties, then I told the doctor our company does not matter light duties, you can get the rest mc, mc would not work as usual. Results today back to the company, even worse, usually 6-7 jobs, which took the light duties but have to do 10 jobs.
There is no meaning, just want to let the medical staff know that in the private company does not matter in light duties, despite the most profitable, not even think about workers' welfare, particularly older employees.
Review By Emily Lau
Friendly doctor, therapist and Nurses. Came here for consultation, as well as x ray and physio, all staff were Friendly and helpful and went beyond to make the visit more pleasant.
Review By Herman Chong
Friendly staffs on duty. June Update on Health Domain Products Dr Oatcare Dr Q Sampling.
Review By agentnevermore
Usually crowded but staff are friendly. I think it's unique that they do try to avoid air conditioning the whole place… perhaps on top of saving power, it may prevent recirculating germ filled air
Review By Christine O.
The lab technicians and nurses at the diagnostic lab, specifically lab 12, are very friendly and patient; my daughter who was going to do a blood test was very terrified but they were patient and kind with her and took their time (we took almost 2 hours but we finally did it). Credits to Mr Ahmed and Ms Kimberly Chua, and the other nurses whose names we cannot remember. Great service overall!
Review By Irene Chew
I just read upstairs a female doctor I said I was dizzy neck pain low back pain she asked back in the end is there and then she did not help me amount of blood pressure or look at my neck how the pain has been asked I do not need painkillers And refer to Wang Tingfang hospital, and then asked me if I need to MC to send me away (at 12 o'clock was more time to eat)
Review By Irfan
I booked an appointment and arrived on time still had to wait for an hour before my number was called to visit the consultant. Thank you.
Review By Powered Hulk
These places Usually have the lousiest doctors and nurses. They are kindergarten grade. Leme explain why… When you or family or friends make an appointment you reach there to wait like crossing bridge to hell even when you already sick halfway to hell !!!! An appointment time is a time thats specially fixed so no or little waiting should be required!
The pharmacies contain impatient pharmacists who look at patients(customers too) and treat them like cheap customers who cannot afford to buy medicine though in fact the patients are paying outrageous costs for consultation and low grade medicines. Their service is simply inviting slaps from public .. most of the times they never show appreciation not a gesture or word of thanks from their mouths.
The docters and nurse dont greet people. Instead people greet them when they already too damn sick and tired and awaiting rescue,only to get conditions worse with sickness undiagnosed.
Too many bad examples and experiences. And they blavklist patients who make complaints or speak of them when they are actually in the wrong or given great lack of service. Any Medic's morals at all????
Review By Ray Daud
One of the worst experience I had. The doctor I Consultant was racist towards me and only thought I'm just after a medical certificate. It's so sad that this is still happening in Singapore.
Review By Tony Evan
Some doctors are rude and have attitude problems. And there was a time I was consulted by a female doctor, kept recommending me to see other male doctors, because after she knew that she need to check my private part.
If you book your appointment, you will still need to wait about 15mins to about an hour or so. All the Singapore hospitals and polyclinics, doesn't honor their timings.
More Bukit Batok Polyclinic Reviews Here
Other Polyclinic Reviews :
Popular Search : 
bukit batok polyclinic appointment
bukit batok polyclinic operating hours
bukit batok polyclinic number
bukit batok polyclinic opening hours
women's clinic bukit batok
bukit batok polyclinic queue
bukit batok medical clinic