Giant Bicycle Singapore Customer Review
Giant Bicycle Singapore is one of the most popular bicycle shops in Singapore. This shop sells various types of bikes such as ON-ROAD, X-ROAD, OFF-ROAD, E-BIKE, YOUTH and other.
Giant Bicycle Customer Review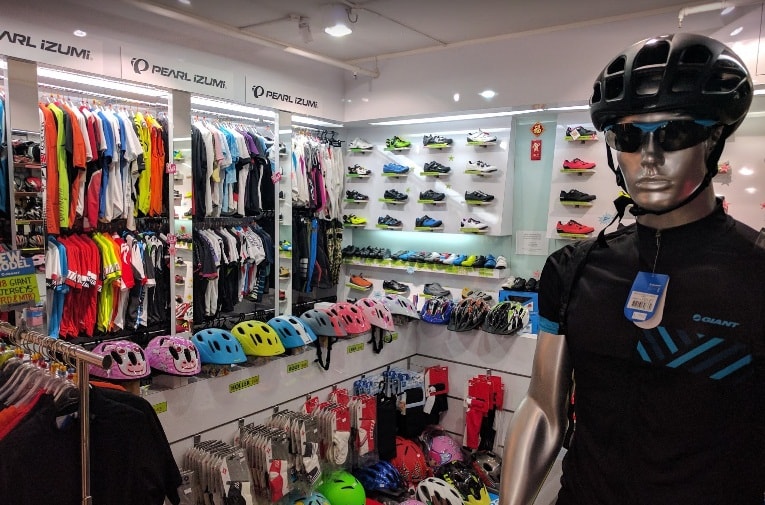 Giant Bicycle Singapore has good reviews as reviewed by its customers. Here is a review of Giant Bicycle Singapore customers:
By Vast Blue
Absolutely fantastic service. Best I have received in my 25+ years of cycling. If I could give 10 stars I would! Daniel and the staff were very helpful, insightful, patient and friendly. Happy to answer any questions I had. Not pushy when it came to purchasing products. Daniel provided a simple bike fit giving me confidence I was making the right decision.
By Muhammad Shafiq
Very friendly and very understanding of what kind of bike is suitable for you, a great place to start of cycling.

By mtxkuma
日本では在庫切れになった2017年モデルを買いに行きました。
中心街から離れているのでアクセスはあまり良くありませんが、ロードバイク、MTBともに日本で取り扱っていないカラーやモデルの取扱いもあり、シンガポールで自転車を探すなら一見の価値ありです。
空港での消費税還付のための書類作成や、滞在先への配送(S$20)など、サービスもよく、丁寧に対応してもらいました。
Huge stocks about Giant bike in singapore. make discount offers for previous models and reasonable price. GST retern is available for foreigner.
More Giant Bicycles Reviews Here
The Address of Giant Bicycles Singapore
Address: # 01-19, 33 Ubi Avenue 3, Singapore
Phone Number: +65 6834 3611
Postal Code: 408868
Open at: 10 AM–7PM
Location map :
Popular Searches:
giant hypermarket singapore bicycle
giant bicycle price list
giant mountain bikes
giant bikes italy
scott bike singapore
mountain bike singapore
giant road bike
giant atx 27.5 singapore