Pasir Ris Polyclinic Reviews dan Location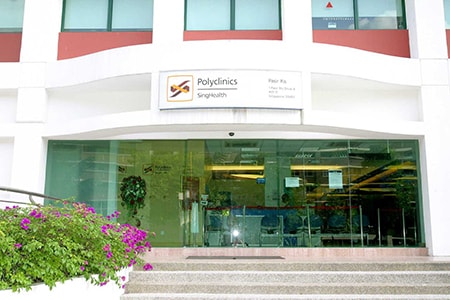 Pasir Ris Polyclinic is one part of SingHealth Polyclinic Singapore. The Following is a review and important information about Pasir Ris Polyclinic :
Location :
General Information
Address : 1 Pasir Ris Drive 4
Call Centre : 6643 6969
Email : [email protected]
X-Ray & Mammography : 6585 5414
Nearest MRT Station :
Pasir Ris MRT – transfer to bus no. 21, 358, 12, 17
Nearest Bus Interchange/Bus Stop :
Bus Stop along Pasir Ris Drive 1
Bus No: 53, 81, 12, 21, 358, 518, 359
Bus Stop along Pasir Ris Drive 4
Bus No: 17
Pasir Ris Polyclinic Reviews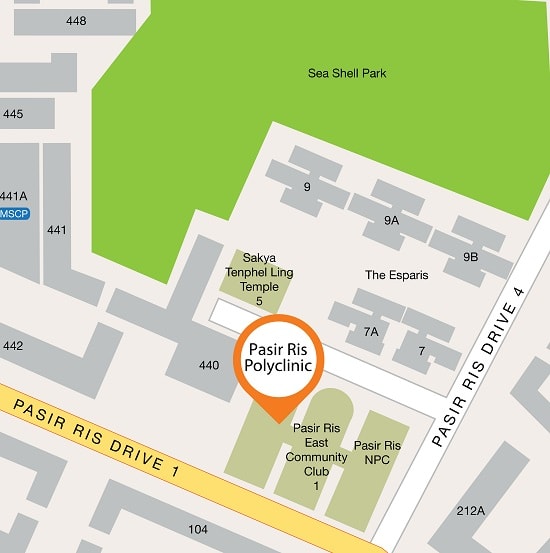 Review By Jo Tan
The entire process was long but I had expected it. However, I was well attended to from the point of registration. The doctor and nurses I met were very kind and efficient.
It was not the relaxed atmosphere that is found in a family clinic (sometimes) but to me, the efficiency is what matters.
Review By Adrian Chua
Wonderful, courteous and friendly doctors, nurses and staffs. Made my day. 🙂
Review By Kumaran Pillai
Always book an appointment in advance to beat the waiting time. I see the family doctor – slightly more expensive for their experience and expertise. The young doctors, I find, are rude.
Review By Reesya Ain
Terrible. I witness a lot of times where patients scolding the temporary staff who work at the kiosk machine. The patients make a complain to the management and two person of the temp staff were involve. They were not at fault honestly!
Review By Shelly Loh Sook Cheng
Long waiting and dr very rude. Seeming for first time to get referral but dr unfriendly and it was a bad experience. Was told not surprise at since it is subsidised treatment. Really feel the whole experience has to improve especially for vulnerable and elderly.
Review By Nurull Aaziiraa
Waiting time is super long ! 2 hour waited and still the queue number is not called & its cold here . Never want to come to this poly ever again.
Review By M. Nurhaikal
Really long waiting times, could wait for up to 3 or 4 hours just to see the doctor. Really need to get more doctors working. Some doctors are good and show genuine concern, while some seems like they can't be bothered to see you.
Pasir Ris Polyclinic Reviews Here
Other Polyclinics :
Bukit Merah Polyclinic Patient Reviews
List of SingHealth Polyclinics in Singapore
List of SingHealth Polyclinics in Singapore

Popular Search :
pasir ris polyclinic operating hours
pasir ris clinic
pasir ris polyclinic opening hours
pasir ris polyclinic appointment
dental clinic pasir ris
singhealth pasir ris